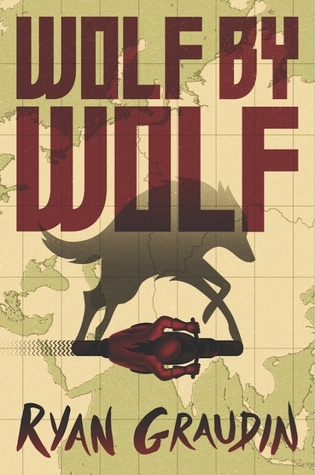 Rating:
5/5
Release Date:
October 20th, 2015
Publisher:
Little, Brown
Pages:
388
First, a quick summary from Goodreads:
The year is 1956, and the Axis powers of the Third Reich and Imperial Japan rule the world. To commemorate their Great Victory over Britain and Russia, Hitler and Emperor Hirohito host the Axis Tour: an annual motorcycle race across their conjoined continents. The victor is awarded an audience with the highly reclusive Adolf Hitler at the Victor's ball.

Yael, who escaped from a death camp, has one goal: Win the race and kill Hitler. A survivor of painful human experimentation, Yael has the power to skinshift and must complete her mission by impersonating last year's only female victor, Adele Wolfe. This deception becomes more difficult when Felix, Adele twin's brother, and Luka, her former love interest, enter the race and watch Yael's every move. But as Yael begins to get closer to the other competitors, can she bring herself to be as ruthless as she needs to be to avoid discovery and complete her mission?




This book was incredible. Graudin created a believable, tangible alternate history of Hitler winning WW2. The characters were incredible, I loved reading from Yael's point of view and watching her struggle with the fact that people are more than what they believe in. It made for a huge amount of grey area and I loved it.

The Axis Tour was also a great concept and done extremely well. The tour was rough, and Yael really had to struggle in order to compete in the race.

The ending also threw me completely for a loop, too! I did NOT see that coming. At all. And I loved it! I think this book would make an incredible movie and really hope that one day it does make it to the big screen.